November 24th - 26th, 2017​​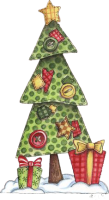 The 35th Annual Country Christmas Show is currently accepting applications for carfters and gift vendors.  Please visit our application page to download an application for the show.  You may also email us for an application to be sent to you.
Thank you for your patience as we upgraded to a new website.  If you have emailed us and have not heard back, please email us again as our emails were lost in the upgrade.  We would be glad to answer any questions.  Feel free to contact us with any questions.